The EARTH without "ART" is just EH!
Here at iInspire WEBSITEdesign we understand the need to be VISIBLE 24/7 and market on the internet while having a professional corporate image. We know how important it is for any company to have a strong presence! So having a bad designed website is worse than NOT having a website at all!
Therefore iInspire is excited to create your corporate presence, and inspire you to take your business to the next level in this ever expanding business world!
iInspire provides CMS Websites (Content Management System), where you can do the basics yourself; like updating photos, adding specials and making that important announcement on your website! If you have basic knowledge of MS Word, you are set to be your own webdeveloper!!
It's as easy as ABC or MS WORD... ;-)

WHY YOU NEED A WEBSITE:
Having an Internet presence and a professional e-mail address is essential in today's escalating medium of communication. While having a free email account sounds great, it also creates the illusion of non-commitment and fly-by-nights.
A website offers the credibility you need, allowing you to effectively convey information about your business and its products or services to potential clients.
A professionally designed website is an invaluable tool to provide others with information. It has become as important as having a business card or phone number.
However, a website provides 24 hour, 7 day a week, 365 days a year advertising and accessibility! Even when your business' doors are closed, your website is out there, marketing your products and services!
More than 4,5 million people in South Africa alone use the internet on a daily basis and choose to use the internet to search for products and services rather than browsing through the yellow pages, newspaper or the like.
So, where is yours?
FACTS ABOUT HAVING A WEBSITE:
The World Wide Web is the fastest growing medium of advertising in history. Having a well designed website is a very important part of a successful business.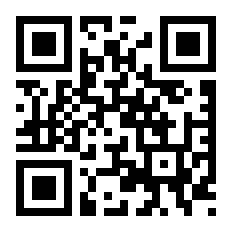 It is also a great idea to make use of the latest features like QR-codes (Quick Response codes). You've seen it in the newspaper and on posters. These QR-codes are interpreted by applications (programs) that are installed on mobile phones. It has gained instant popularity because it is is a lot easier than typing a long url into your phone.
People will scan the QR code with their device's camera and the application will then send a viewer to a particular webpage (URL) which may contain text, images or videos.
To stay ahead of trends and attract potential clients is reason enough to have a website, but as a business owner you should also consider that:
Your competitor has one - why not be globally visible as well?
It's a marketing tool - a website is a 24 hour, 7 days a week sales representative. It conveys detailed information about your products and services and is easily accessible.
Relationship building - allowing people to get to know you and your business.
Interaction - bulk mailing and sms system to share specials, promotions and newsletters with clients and allowing people to make contact with you whenever they choose.
Visibility - the more visible your business is, the more likely you are to attract new customers.
It saves time - detailed information and answers about your products and services are on your website.
iInspire specialises in Website Design with our primary focus being on the professional image while having a search engine friendly website. We inspire businesses, individuals and corporate organisations.
iInspire WEBSITEdesign will create an exceptional website for you which reflects your company's profile, your ideals and dreams!

Be sure to have a UNIQUE website design! DREAM of things that never were...
Limitation live only in THE MINDS. With IMAGINATION, any possibilities become LIMITLESS!